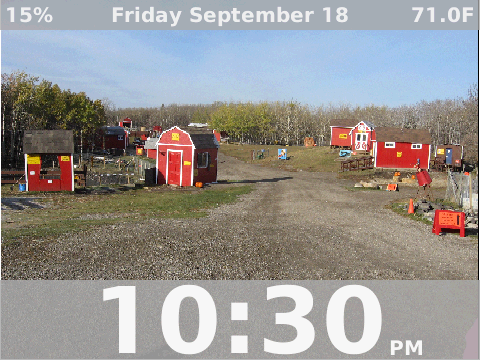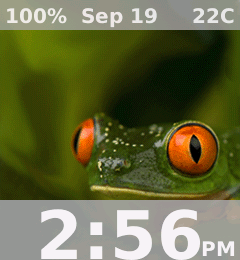 To disable the Storm clock showing when charging run the Clock app and select Options from the menu, set When Charging: popup to Do Nothing.
BatteryInfo will display the current battery percentage charged, battery temperature, date and time, estimated charge time, visual battery graphic and optionally custom wallpaper whenever you plug the BlackBerry into the charger.
If you use USB charger then wallpaper will not work since access to the SDCard or internal memory is not allowed when Mass Storage is enabled.
Storm version
www.toysoft.ca/storm/BatteryInfo.jad
All others
www.toysoft.ca/ota/BatteryInfo.jad
Download trial version or purchase for $1.99 here
BatteryInfo - Show battery charging pct, custom wallpaper, temperature and more - Entertainment Blackberry Software