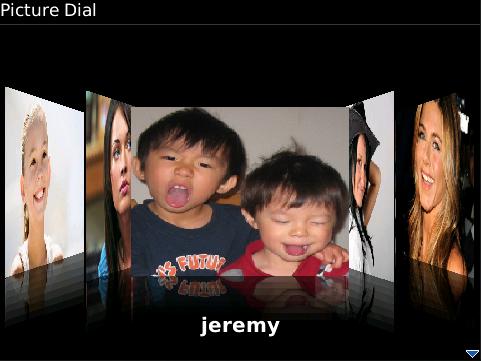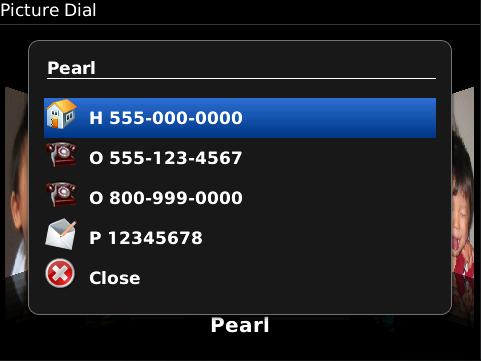 YouTube Video
YouTube - picturedial2_xvid_002.avi
For BlackBerry OS46+. Supports touch and non-touch screens
Speed dial, send sms, email, pin and browse the Internet using Picture IDs. No need to run the actual application.
Integrates with the Contacts application. Add picture dial directly from the Contacts menu. Import contacts upto 128 contacts can be imported into Picture Dial.
Set Picture Dial to run in the Background for instant access to your speed dials.
click here to download trial or purchase
PictureDial2 - Speed dial, sms, email, pin and browse Internet with Picture IDs - Personal Productivity BlackBerry Apps - Crackberry BlackBerry Apps Store