| | |
| --- | --- |
| DataCentre | 12-03-2009 11:20 PM |
---
WTS: BlackBerry Bold 9000 + LOTS of Extras!!!

Item Description:
BlackBerry Bold 9000 Locked to Rogers Wireless
Price:
$450
Rate it:
10/10
What it comes with:
Read Description
Item location:
Metro Vancouver, BC Canada
Shipping Details:
$10 within Canada, $20 outside Canada
Payment Options:
PayPal, International Money Order,
Cash (VIA Registered Mail ONLY)
Contact Info:
PM or email me at
Just upgraded to the BlackBerry Bold 9700 and no longer need my 9000. This phone is new and has just under 6 hours of talk time on it. Phone is LOCKED to Rogers, but can be unlocked online or at a mall cell phone kiosk for pretty cheap. Phone is in excellent condition and has NEVER been dropped.
Extra's Include:
2GB Media Card (in phone)
Extra OEM Battery
Charging Pod Stand
Vehicle Charger
Extra Battery Door
Vehicle Windshield Mount
The usual stuff that is included are:
Box from my old 9000 + documentation/CD
Belt Swivel Holster
Wall Charger
USB Data Transfer/Sync Cable
Ear Phones (Never Used)
Operating System 4.6.0.303 is loaded and works great! (can load 5.0.0.348 if wanted...worked great for me for 3 weeks with no issue)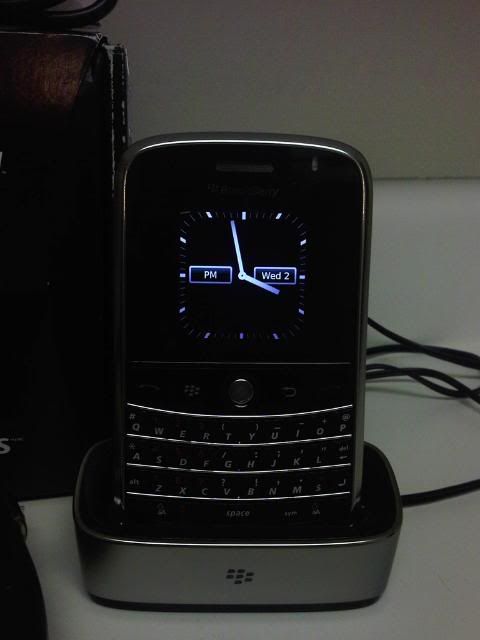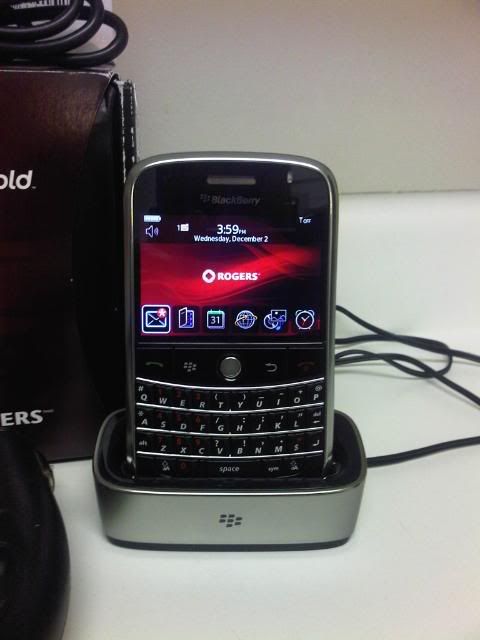 ---
Price too High !... Sellin n the market for $250-300

any bump in the price !!

willing to ship to India
| | |
| --- | --- |
| DataCentre | 12-14-2009 09:45 AM |
---
Sorry...forgot to say the phone has been sold. Went for $400.
---
oh !.. thats a nice price
All times are GMT -5. The time now is

06:02 AM

.
Powered by vBulletin® Version 3.6.12
Copyright ©2000 - 2018, Jelsoft Enterprises Ltd.