Hey everyone, I decided to take apart my Blackberry flip because I've taken many Blackberries apart before and felt I would be able to do it.
My main purpose of taking it apart was to color the LEDS and make the trackball glow blue.
I followed this video:
YouTube - BlackBerry Pearl 8220 video tutorial
Taking the phone apart was not too hard to take apart but putting the phone together was another story, I must have spent an hour at least just messing with it, the trouble was that there are 2 flex cables that need to be connected to the main board. 1 is for the keyboard and 2nd is for the screen. The reason that is was so hard is because they are meant to fit right when everything is flat, so to try and hold the board and seat the cable in is really hard, and half of the time when you got one connected, you would try to get the other one and the first one would fall out. I finally managed to get it by taking everything out of the phone and connecting them and then setting the modules down in the phone, but believe me that was almost just as hard
To change the color, all you need to do is marker over the LEDS
Here is where they are located...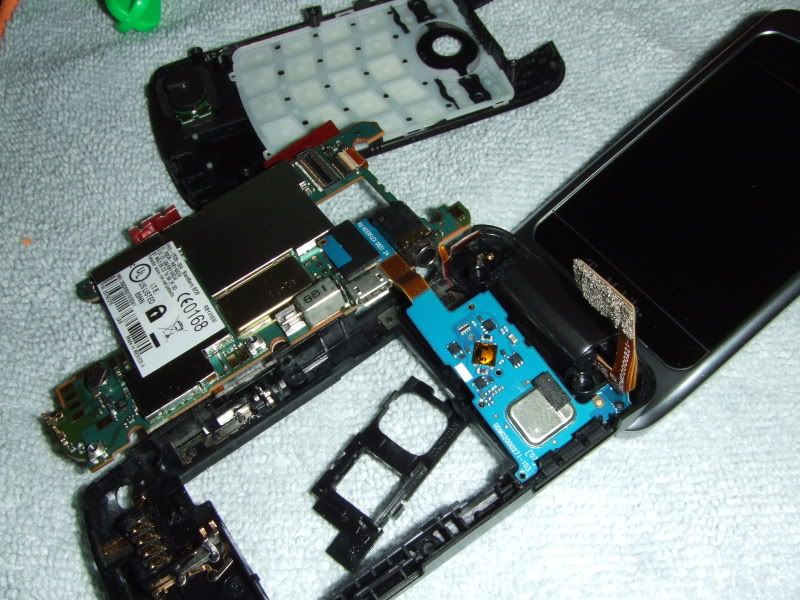 A close-up of the marked LEDS...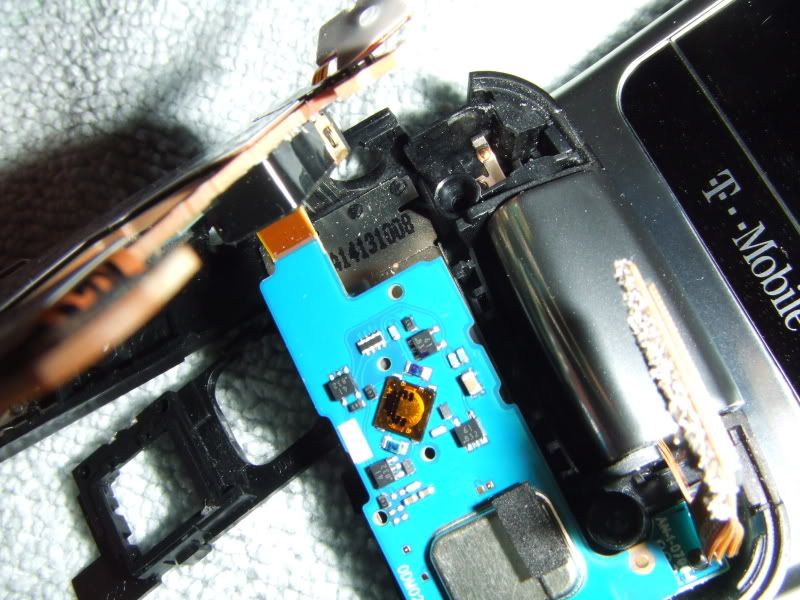 End result...