| | |
| --- | --- |
| seidioseidio | 03-02-2007 03:01 PM |
---
Premium Screen Protector for use with T-Mobile Dash/Blackberry 8800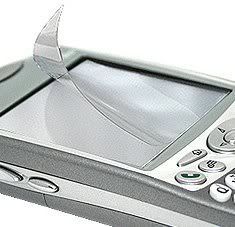 This state of the art screen protector will surprise even the most cynical of users. It's thicker than most screen protectors, therefore providing more security against scratches. Glare will no longer be a problem either, since this screen protector prevents light from bouncing off the screen and bothering your eyes. There are really so many features to this seemingly simple item.
Features:
* Reusable - more advanced material allows for easy application and re-application
* Glue less - adheres to your Treo 650 without the use of glue
* Washable - just lightly cleanse with soap and water
* High Quality - protects the touch screen from scratches and marks so the sensitivity of it will not fade
* Anti-Glare - helps prevent reflection and glare to your eyes
* Long-lasting - this should be the longest lasting screen protector you've ever owned
For more information about this product, visit us
online
.
To be notified with new Blackberry 8800 accessories, email: