S4BB Limited is proud to announce the final release of xxx8220;
BerryDialer 1.4
xxx8220;.
BerryDialer can help you save 80% on international calls by using calling cards on your BlackBerry®. The new version supports more types of calling cards like ones from At&T whose dial order is different from others.
We do also offer enterprise customization and volume packages on our BerryDialer application. Just drop us an
email
if you are interested!
BerryDialer
Use Calling Cards with your BlackBerry® Wireless Handheld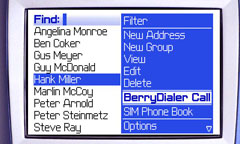 Integrates with the native BlackBerry® applications!
Dial from your phonebook/phonelog without entering any calling card details!
BerryDialer can store up to 100 calling cards simultaneously.
No need to change any number in the details of your contacts.
Works with virtually every calling card. If you do not have one yet, we recommend cards from SpeedyPin.com.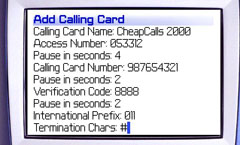 Purchase at
MobileSoftMarket ($19.99)