Ziplorer
helps you to pack and unpack zip files directly on your BlackBerry®!
The most famous PKZip and GZip formats are supported by now. With Ziplorer you can now receive zip files on your BlackBerry® and unpack them directly on your device.
Quick Guide:
ziplorer_quick_guide.pdf
Ziplorer supports the following current BlackBerry® devices: 7130, 8100, 8300, 8700, and 8800 series.
Screenshots: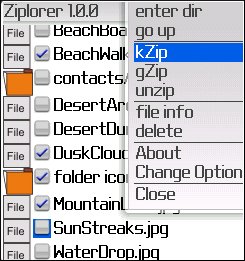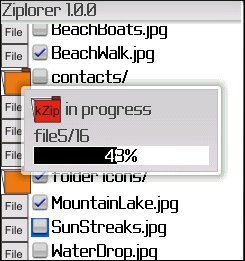 Full Press Release:
Ziplorer has been released - Handle zip files on your BlackBerry
You can also find more screenshots, testimonials, and download links at the
Ziplorer product page
.