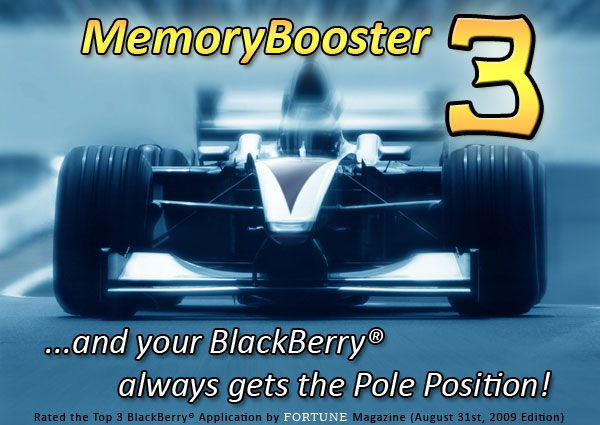 We just released MemoryBooster 3 with stunning brand new features! MemoryBooster is available for an affordable $8.99 which includes free lifetime updates and a 30 day money back guarantee.
Get MemoryBooster 3 Now!
Advantages of MemoryBooster 3
Automatic Background Boosting:

MemoryBooster detects when the BlackBerry® is about to run out of memory
Periodic memory boosts (e.g. every 2 minutes)

Statistics provide Extensive Effectiveness Tracking
Native BlackBerry® Integration for 2-Click Memory Boosting from Anywhere
Bar Chart & Textual Memory Visualization
Instant OTA and Desktop Download
Free Lifetime Updates
30 Day Money Back Guarantee (you won't need it - believe us!)
Screenshots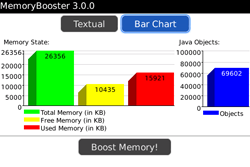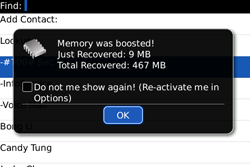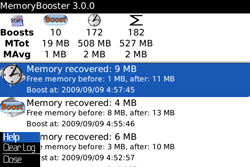 Watch a Demo Video
Future:
MemoryBooster development goes on! We value your feedback, so please feel free to drop us an email at
.
Official MemoryBooster for BlackBerry® Product Description can be found here:
http://www.s4bb.com/software/memorybooster/