S4BB Limited just released Warehouse Keeper for BlackBerry® Smartphones. This unique and challenging puzzle game will keep you hooked-in to the last second. Get it now and and enjoy many hours of fun and exciting gameplay.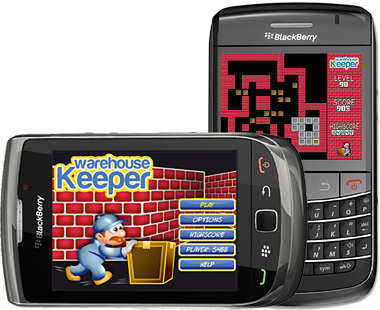 The free update to version 2.0 of Warehouse Keeper for BlackBerry® Smartphones comes with the following changes:
Now with Sound Effects & New Background Music
Even Better Graphics and Fonts
Realtime Rendering
Highscore Tracking
Worldwide Highscore Competition (integrates with MobileHighscore.org | The Mobile Highscore Website)
Additional Language Support: English, German, French, Mandarin, Cantonese
Quick Tips
Minor bug fixes
Feel free to test out 5 different levels in the lite version for FREE.
Official Warehouse Keeper for BlackBerry® Product Description can be found here:
http://www.s4bb.com/software/warehouse-keeper